library.mobrien.com Downloads ~ Tech Library ~ Network Tools
[ Home | DbMailAdministrator | Scripts & Hacker Tools | Net Tools | Contact ]

Hello 54.198.104.202! Welcome to library.mobrien.com. HTTP/1.1 200 OK Date: Thu, 19 Jul 2018 01:35:10 GMT Server: Microsoft-IIS/6.0

Wed Jul 18 21:35:10 2018


Do you have a new computer? The first thing you should do with your new computer is download all the relevant software patches and security fixes. Computers with newly installed operating systems are vulnerable to attack. Two main reasons: The installation CD is likely dozens of patches behind; and the setup code usually enables too many unsecured network features by default thus any attacker can explore numerous avenues of attack. All the latest security fixes should be applied and all unneeded network services should be turned off before you do any surfing. Search our Library for more help.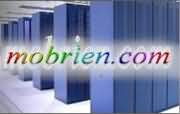 HTTP/1.1 200 OK Date: Thu, 19 Jul 2018 01:35:10 GMT Server: Microsoft-IIS/6.0 Security Alert: Internet surfing with Microsoft's Internet Explorer can be unsafe using its default security settings. For high safety, set the Tools|Internet Options|Security tab's "Internet Zone" to "High" security and then add the sites you wish excluded from this strict setting to the "Trusted Zone". Set the trusted realm to "Medium" security. The safest concept to follow is: deny for all and then permit trusted exceptions. Enterprise managers protect their businesses with this concept. A home user should have the same benefits. You are protecting your close family.
Search our Tech Library, built from the understanding that IT is transforming society - creating new careers, new industries, new academic disciplines. Competence in this Information Age requires knowledge of computing systems, global communications networks, interactive information resources plus the ability to apply computational ways of thinking to design, to writing, to experimentation, to artistic expression, and to problem solving.
Quote: "HTTP/1.1 200 OK Date: Thu, 19 Jul 2018 01:35:10 GMT Server: Microsoft-IIS/6.0 "
If you found this page useful, would you mind providing a link to us? Free Unix Wallpaper?