library.mobrien.com Downloads ~ Tech Library ~ Network Tools
[ Home | DbMailAdministrator | Scripts & Hacker Tools | Net Tools | Contact ]

Hello 23.20.103.100! Welcome to library.mobrien.com.

Mon Sep 1 07:11:10 2014


Learn about firewalls! Firewalls are the single most important security solution for protecting your system. Most firewalls police network traffic that enters and leaves. The firewall may outright disallow some traffic or perform verification on other traffic. A well-configured firewall will stop the vast majority of attacks.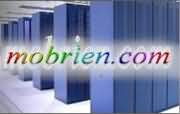 Tweaking your Computer
When future historians scrutinize the second half of the twentieth century, they will be reviewing what is sure to be known as the Information Revolution. Humankind has progressed further in the last 50 years than in any other period of history. One of the reasons for this rapid advance in technology is the computer. Technological capabilities have increased at an accelerating pace, permitting ever larger and more sophisticated systems to be conceived and allowing ever more sensitive and critical functions to be assigned to them. Learn more by searching our Library below.
Search our Tech Library, built from the understanding that IT is transforming society - creating new careers, new industries, new academic disciplines. Competence in this Information Age requires knowledge of computing systems, global communications networks, interactive information resources plus the ability to apply computational ways of thinking to design, to writing, to experimentation, to artistic expression, and to problem solving.
Quote: ""I am learning to understand rather than immediately judge or to be judged. I cannot blindly follow the crowd and accept their approach. I will not allow myself to indulge in the usual manipulating game of role creation. Fortunately for me, my self-knowledge has transcended that and I have come to understand that life is best to be lived and not to be conceptualized. I am happy because I am growing daily and I am honestly not knowing where the limit lies. To be certain, every day there can be a revelation or a new discovery. I treasure the memory of the past misfortunes. It has added more to my bank of fortitude." Bruce Lee 1940-1973 "
If you found this page useful, would you mind providing a link to us? Free Unix Wallpaper?