library.mobrien.com Downloads ~ Tech Library ~ Network Tools
[ Home | DbMailAdministrator | Scripts & Hacker Tools | Net Tools | Contact ]

Hello 54.80.146.251! Welcome to library.mobrien.com. HTTP/1.0 200 OK Date: Mon, 20 Nov 2017 19:11:33 GMT Server: Microsoft-IIS/6.0

Mon Nov 20 14:11:33 2017


Do you have a new computer? The first thing you should do with your new computer is download all the relevant software patches and security fixes. Computers with newly installed operating systems are vulnerable to attack. Two main reasons: The installation CD is likely dozens of patches behind; and the setup code usually enables too many unsecured network features by default thus any attacker can explore numerous avenues of attack. All the latest security fixes should be applied and all unneeded network services should be turned off before you do any surfing. Search our Library for more help.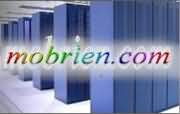 HTTP/1.0 200 OK Date: Mon, 20 Nov 2017 19:11:33 GMT Server: Microsoft-IIS/6.0 Willing to try something new and free?: Would you like to try a new web browser that is free, fast, multi-platform full-featured and makes browsing more efficient than ever before? Be among the first to use Mozilla "FireFox". This site is suited to any and all browsers. FireFox works well here.
Search our Tech Library, built from the understanding that IT is transforming society - creating new careers, new industries, new academic disciplines. Competence in this Information Age requires knowledge of computing systems, global communications networks, interactive information resources plus the ability to apply computational ways of thinking to design, to writing, to experimentation, to artistic expression, and to problem solving.
Quote: "HTTP/1.0 200 OK Date: Mon, 20 Nov 2017 19:11:33 GMT Server: Microsoft-IIS/6.0 My mother drew a distinction between achievement and success. She said that 'achievement is the knowledge that you have studied and worked hard and done the best that is in you. Success is being praised by others, and that's nice, too, but not as important or satisfying. Always aim for achievement and forget about success.' Helen Hayes (1900 - 1993) "
If you found this page useful, would you mind providing a link to us? Free Unix Wallpaper?