library.mobrien.com Downloads ~ Tech Library ~ Network Tools
[ Home | DbMailAdministrator | Scripts & Hacker Tools | Net Tools | Contact ]

Hello 54.166.212.152! Welcome to library.mobrien.com. HTTP/1.0 200 OK Date: Sun, 20 May 2018 19:39:58 GMT Server: Microsoft-IIS/6.0

Sun May 20 15:39:58 2018


Free Administrator Tools available: Here you will find a comprehensive set of network tools: Subnet Mask Calculator, Network/Node Calculator, Robots.txt generator, RSS file generator, Metric conversion, IP address Calculator (hex / decimal / binary TCPIP Address), NSLookup, Whois, SOA, Dig, Host and Traceroute.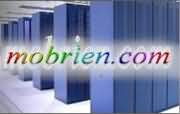 HTTP/1.0 200 OK Date: Sun, 20 May 2018 19:39:58 GMT Server: Microsoft-IIS/6.0 Willing to try something that is not Microsoft?: Would you like to try a new web browser that is free, fast, multi-platform full-featured and makes browsing more efficient than ever before? Use Mozilla "FireFox". This site is suited to any and all browsers. FireFox works well here.
Search our Tech Library, built from the understanding that IT is transforming society - creating new careers, new industries, new academic disciplines. Competence in this Information Age requires knowledge of computing systems, global communications networks, interactive information resources plus the ability to apply computational ways of thinking to design, to writing, to experimentation, to artistic expression, and to problem solving.